Why is Dr. Robert Malone, inventor of mRNA Vaccine Technology, being censored? He is NOT an anti-vaxxer! But he has some serious concerns… I have posted this previously, but here I have included many recent articles about him and a few about the whole covid/vaccine agenda.




Robert W Malone, MD @RWMaloneMD
https://twitter.com/RWMaloneMD


~~~~~

Premiered Jun 15, 2021
Discernable
6.79K subscribers
https://youtu.be/xC7_pRidnZ0

The Inventor of mRNA Vaccine Technology: Dr Robert Malone Not an interview, but a summary and commentary of Dr Malone's thoughts around the spike protein. Also, a sober warning to those like me who are very pro-vaccine but should not ignore the evidence emerging around this particular crop of vaccines.
Full 3 hour conversation with Dr Robert Malone, Brett Weinstein and Steve Kirsch:
https://youtu.be/-_NNTVJzqtY  (sorry-has since been deleted by YT)

~~~~~
Robert W Malone, MD @RWMaloneMD ·

In case you have not seen it. Well reasoned, eloquent.
by The Last American Vagabond Publication date 2021-04-11 Topics BitChute, video,
Joining us today is Pfizer's former Vice President and Chief Scientist for Allergy and Respiratory, Michael Yeadon, here to discuss his expert opinion on the topics of COVID-19, mRNA vaccine technology, as well as suppression and outright censorship of medical and scientific experts. 
All Video Source Links Can Be Found Here At The Last American Vagabond:
https://www.thelastamericanvagabond.com/michael-yeadon-interview-former-pfizer-vp-speaks-out-on-dangers-of-mrna-vaccines-covid-illusion  or https://archive.org/details/BitChute-qs9X8Blr4Ucv


~~~~~



Leah Barkoukis |  @LeahBarkoukis | Posted: Jun 24, 2021 9:10 AM
https://townhall.com/tipsheet/leahbarkoukis/2021/06/24/the-single-most-qualified-mrna-expert-censored-after-discussing-concerns-over-vaccines-n2591500


~~~~~
'The government is not being transparent with us about what those risks are,' said Dr. Robert Malone
By Charles Creitz | Fox News
https://www.foxnews.com/media/tucker-carlson-mrna-vaccine-inventor

mRNA expert sounds off on 'Tucker Carlson Tonight'

As colleges issue controversial mandates that students be vaccinated or not attend classes, and reports surfaced of numerous deaths potentially caused by the various coronavirus vaccines, the inventor of the mRNA technology that went into some of the vaccines told Fox News on Wednesday that Google-owned YouTube deleted a posting of a podcast during which he discussed his concerns and findings.

As "Tucker Carlson Tonight" host Tucker Carlson noted, Dr. Robert Malone is "the single most qualified" expert on mRNA vaccines, but that the Big Tech companies are asserting themselves as more informed than him on the topic.

"A Norwegian study conducted of 100 nursing home residents who died after receiving Pfizer's Corona shots. They found that at least ten of those deaths were likely caused by the vaccine. 10%," said Carlson.

Meanwhile, the New York Post reported that researchers found a link between rare cases of juvenile heart inflammation and vaccines from Pfizer and Moderna, which utilize the mRNA route.

"Young adults in the prime of their lives are being forced to take the vaccine because Tony Fauci said that," Carlson said, adding that Malone "has a right to speak," given his expertise.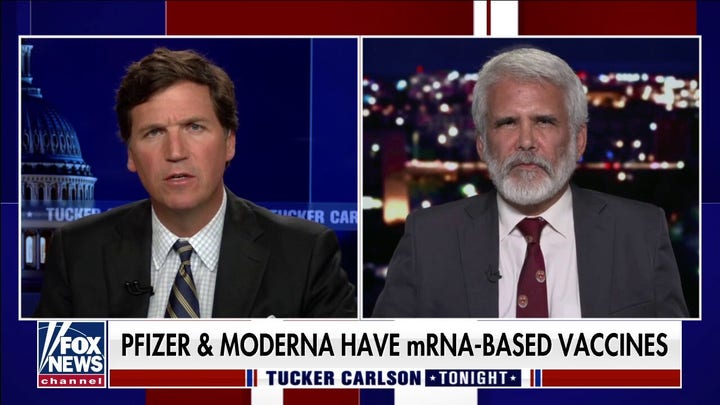 "[O]ne of my concerns are that the government is not being transparent with us about what those risks are. And so, I am of the opinion that people have the right to decide whether to accept vaccines or not, especially since these are experimental vaccines," Dr. Malone said, pointing to the fact the vaccines are not formally approved but instead being administered under Emergency Use Authorization."
This is a fundamental right having to do with clinical research ethics," he said. "And so, my concern is that I know that there are risks. But we don't have access to the data and the data haven't been captured rigorously enough so that we can accurately assess those risks – And therefore … we don't really have the information that we need to make a reasonable decision."
Malone said that in the case of younger Americans, he "has a bias that the benefits probably don't outweigh the risks in that cohort."


But, he noted there is no substantive risk-benefit analysis being applied to the vaccines.

"That is one of my other objections, that we talk about these words risk-benefit analysis casually as if it is very deep science. It's not. Normally at this stage, the CDC would have performed those risk-benefit analyses and they would be database and science-based. They are not right now," said Malone.

"I can say that the risk-benefit ratio for those 18 and below doesn't justify vaccines and there's a pretty good chance that it doesn't justify vaccination in these very young adults."

Students at Indiana University in Bloomington, Ind., retained counsel to sue the school this week over its vaccine mandate, while in Annapolis, Md., students in the University of Maryland system protested last month against a blanket vaccine mandate there.


~~~~


















~~~~



by David Hogberg, Healthcare Reporter | June 23, 2021 02:08 PM
https://www.washingtonexaminer.com/news/cdc-link-covid-vaccine-heart-inflammation


~~~~~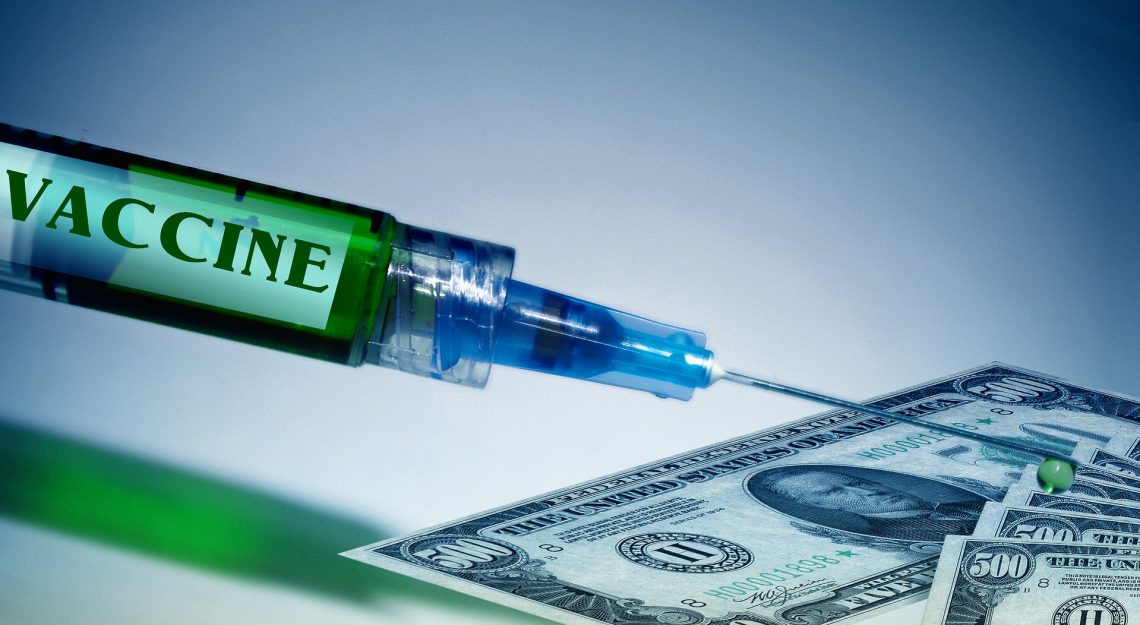 HEALTH & SCIENCE,  LAW & ORDER,  SOLUTIONS
April 13, 2021 / Comments
https://www.coreysdigs.com/law-order/bribing-incentivizing-and-threatening-termination-over-covid-vaccines-is-it-legal/


~~~
% buffered05:5037:39
First published at 12:46 UTC on June 24th, 2021.
Conspiracy Theory News
4157 subscribers
https://www.bitchute.com/video/qrPQzW9FZvQv/


Episode #33 The Coronavirus Aid, Relief and Economic Stimulus Act (aka: CARES ACT) was introduced in Congress a full year before Covid-19 existed. Another bill giving money to governmental agencies for pandemic relief was passed a month before Covid-19 existed. These and more proofs of foreknowledge exposed in this episode. Two corporations own the Mainstream Media and Big Pharma. The CIA is out in the open controlling what the media tells us and what the government does. mRNA spike protein updates and more.

Contact me for Anti Spike Protein Immune System Enhancement Tea: theronmarz@yahoo.com

Protect yourself with Ivermectine, quinine in tonic water or homemade. Pine needle tea, star anise, natto and supplements: Iodine, zinc, CoQ10 and Quercetin. Nano-Carbon Activated Charcoal aka: C60 as well as PQQ. EAT ORGANIC! The glyphosate poison is amplified by the jabs. A high sulfur diet (don't go too crazy), fasting and sauna help your immune system discard the crap they're trying to kill us with. Keep your C and D levels up; get some sun!

COV TEST APPEARS TO BE A DELIVERY SYSTEM ACCORDING TO SCIENTIFIC STUDIES
https://www.bitchute.com/video/Qbr7H5TJV9Qy/

Contaminants in nasal swabs
https://rense.com/general96/hydrogel-lithium-photos.php

How to Neutralize mRNA Vaxx damage
https://therealtruthnetworkcom.wordpress.com/2021/04/28/how-to-neutralize-mrna-vaxx-damage/

Vaccines will turn people into Zombies from 1995
https://www.bitchute.com/video/Jp0TFKK2jJvu/

Form to give an employer that insists on 'vaccine'
https://pandemic.solari.com/wp-content/uploads/2021/05/Form_Employees_Whose_Employers_Are_Requiring_Covid-19_Injections.pdf