March 9, 2017 JOHN SUMMERLY, PREVENT DISEASE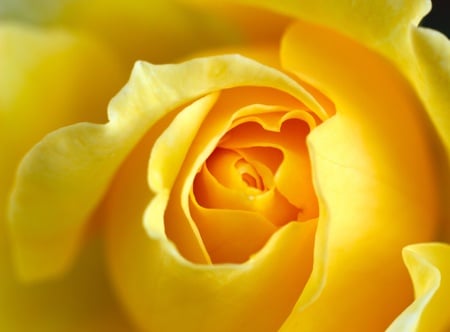 City dwellers today spend an average 90 percent of their time indoors, but naturalists say that 'bringing the outdoors inside' can offer some of the benefits that are lost by retreating indoors. These twenty plants and fungi are capable of transforming how you think, breathe and feel.
1. ROSE
Associated with the feeling of love, roses are associated with far more than a beautiful scent. In distilled forms, roses have been included in cosmetics, medicines and therapeutic treatments for centuries. A study in the Journal of Physiological Anthropology says that people who gaze at roses feel more comfortable and happy in general in their lives. Roses are also anti-bacterial, anti-inflammatory and natural antioxidants.
2. RHODIOLA
Rhodiola rosea (Golden Root, Roseroot, Aaron's Rod) is effective for improving mood and alleviating depression. Its effects are potentially mediated by changes in serotonin and dopamine levels. Used for centuries in Asia and Scandinavia, Rhodiola is still relatively new to the Western market, but its popularity is growing, in large part because it is incredibly versatile — and relatively inexpensive.
3. ROSEMARY
Used in rituals and spell crafting to promote love, long life, and happiness. Sniff the essential oil to clear your conscious mind and improve your memory. Rosemary was traditionally burned in Greek temples as an offering to the goddesses and gods. Rosemary oil, when burned, emits powerful cleansing and purifying vibrations, and is used to rid a place of negativity. Rosemary is most commonly known as a symbol of remembrance and is an aid to strengthen and fortify the memory. Rosemary is also associated with; friendship, passion; increasing mental powers; preventing nightmares and sleep.
4. PEACE LILY
Peace lilies remove moisture from the air, acting as organic air purifiers. If you breathe fresh, you feel fresh. According to the University of Minnesota Extension while all plants absorb carbon dioxide and release oxygen as part of the photosynthesis process, peace lilies also absorb airborne pollutants such as benzene, formaldehyde and trichloroethylene. Peace lilies effectively remove benzene, a byproduct of inks, oils, paints, plastics, rubber, dyes, detergents, gasoline, pharmaceutical, tobacco smoke and synthetic fibers. In addition peace lilies absorb trichloroethylene, which are generally derived from metal degreasing and dry cleaning industries; also printing inks, paints, lacquers, varnishes and adhesives.
5. MACA
Maca (Lepidium meyenii) is an annual plant native to the high Andes of Peru and Bolivia. It is highly beneficial for reducing fatigue, enhancing energy and endurance, as well as being a superlatively effective adaptagen for everyday living. Maca contains 55 phytochemicals that are known to have vitality-enhancing effects in the body, in addition to being incredibly mineral dense and nutritious. The effects of Maca are due to the root's unique nutritional profile, which provides optimum levels of nutrients utilized by the body's endocrine system. It may even alleviate medication-induced sexual dysfunction caused by pharmaceutical antidepressants.
6. ORCHIDS
Orchids help to improve air quality, relieve stress and improve focus. Perhaps, this is the reason why Feng Shui practitioners love to use orchids for increasing positive energy in homes. Decorating your home with orchids can help you relax and reduce stress, which, in addition to improving your mood, can help reduce your risk of cardiovascular disease and other chronic illnesses.
7. ASHWAGANDHA
Ashwangandha (Withania somnifera) is one of the premier restorative herbs in Ayurvedic medicine. It is known to help stabilize mood and support optimal physical and emotional well-being. It is also known to improve memory, focus and endurance. It is believed to reduce the effects of stress on the body. The berries and leaves of ashwangandha are locally applied to tumors, tubercular glands, carbuncles, and ulcers.
8. LAVENDER
Lavender is a common herb used in aromatherapy for mental health and mood. Lavender is a part of aromatherapy for headaches and depression. Lavender is a part of several scented products like perfumes soaps, shampoos and sachets. The plant is usually extracted into an oil and used in aromatherapy for mood, stress and anxiety. Lavender should be used with the recommendation of a physician, because it can interact with other medications. In one German study, a specially formulated lavender pill was shown to reduce anxiety symptoms in people with generalized anxiety disorder (GAD) as effectively as lorazepam (brand name: Ativan), an anti-anxiety medication in the same class as Valium.
9. SCHIZANDRA
Schizandra (Schisandra chinensis) is a deciduous woody vine native to forests of Northern China and the Russian Far East. Its berries are used in traditional Chinese medicine, where it is considered one of the 50 fundamental herbs. They are most often used in dried form, and boiled to make a tea. Medicinally it is used as a tonic and restorative adaptogen with notable clinically documented liver protecting effects. It supports the immune system, relieves anxiety, increases energy, and it can improve mental clarity. It's sometimes called the "five flavors berry," because it tastes sour, bitter, sweet, salty and acrid all at once.
10. EUCALYPTUS
Used to heal (purify) a room or house of negative energy, especially when people have been engaged in verbal, emotional or physical combat. It will naturally carry the essence or energy for cleansing and healing whatever is congesting your energy pathways to success. Eucalyptus oil is great for cleaning out residual energy.
11. GERANIUMS
Belonging to the category of the most beautiful flowers, geranium plant is said to promote the peace of mind due to its mild scent similar as that of roses. Geraniums are non-sensitizing and the therapeutic properties of it include being an antidepressant, an antiseptic and wound-healing. Geranium oil is known as one of the best oils for such diverse dermatological problems as oily or congested skin, eczema, and dermatitis.
12. CORDYCEPS
Considered the "ginseng of mushrooms", Cordyceps (Cordyceps sinensis) are known to have a truly awesome effect on endurance and stamina. Research has shown that Cordyceps are highly effective in treating respiratory ailments, enhancing aerobic performance, increasing sex drive, strengthening the immune system, as well as having anti-stress properties. Researchers have also noted that a polysaccharide isolated from Cordyceps has a hypoglycemic effect and may be beneficial for people with insulin resistance.
13. ENGLISH IVY
English Ivy naturally purifies your air while needing very little care even thriving in low light. In ancient Greece, Hippocrates used ivy to prevent intoxication, reduce swelling, and as an anesthetic.
14. BOSTON FERN
Boston Ferns have the capacity to remove approximately 1900 toxins per hour from the air. It is considered to be one of the best air filtering plants for your home. They act as humidifiers and can help to restore moisture in the air so they are perfect for those who suffer from dry skin and other cold weather problems. They can also help to eliminate traces of formaldehyde and they look beautiful hanging from baskets all around the home. Remember to keep your Boston Fern in direct sunlight and mist the leaves with water regularly.
15. PANAX GINSENG (ASIAN GINSENG)
Panax ginseng roots are taken orally as adaptogens, aphrodisiacs, nourishing stimulants. It is perhaps one of the most studied medicinal herbs in the world — and might be one of the most widely used. It is a proven anti-inflammatory, can regulate blood sugar and can even inhibit some characteristics associated with cancer. It's used most commonly to promote a sense of well-being  and endurance, an anti-depressant,  for memory  and calmness, for energy (it's one of the ingredients in most energy drinks).
16. BASIL
Basil has been found in many studies to be equivalent to many modern painkillers. It is also know to protect from radiation poisoning. Within the tradition of Ayurvedic medicine, it is used to alleviate stress, headaches, colds, digestive problems and inflammation. Recent studies have also shown that it's also a powerful antioxidant and may even be able to reduce blood glucose levels and cholesterol.
17. ASTRAGALUS
Astragalus has a history of use as a herbal medicine and is used in traditional Chinese medicine. Either alone or in combination with other herbs, has potential benefits for the immune system, heart, and liver, and as an adjunctive therapy for cancer. Found to help restore compromised immune response due to excessive stress and toxicity from the environment.
18. HE SHOU WU
He Shou Wu (Fallopia multiflora) is also known as polygonum multiflorum, and is predominantly referred to as such in Pubmed. It is used in Traditional Chinese Medicine as a tonic to slow down the aging process. It is a restorative herb, calming to the nervous system, and has also been shown to promote hair growth, alleviate insomnia, and may aid with learning and memory.
19. REISHI MUSHROOM
Traditional Chinese medicine uses reishi to "calm the spirit." Reishi, (literally "supernatural" mushrooms) have been used for more than 2,000 years, making them perhaps the oldest mushroom to be used medicinally. They can be helpful to reduce anxiety, alleviate insomnia, combat fatigue, and lower blood pressure. Their ability to increase energy, immune response, mental clarity, libido, and over-all homeostasis of the body make them a truly worthwhile investment of time and money.
20. PEONY
The lovely peony does not just decorate wedding corsages, but when eaten can also alleviate you from depression. Peony is one of the oldest flowers, with 4000 thousands years of history. Peony has strong sedative, calming and anti-convulsive properties. It is often used for neurological disorders, strained nervous conditions or nightmares, and high blood pressure. Peony contains an antibacterial compound, paeonol, which makes it a valuable anti-inflammation and anti-fungal ingredient for treating wounds, skin irritations and inflammations.
This article was republished from Prevent Disease.
https://www.spiritofchange.org/10-tools-to-absolutely-transform-what-you-experience-in-life-every-day/