Your Monthly Spiritual Roadmap

Hi my friend,
If the start of this year has felt more intense than you anticipated, you are not alone!
In fact, many people are feeling that the first four weeks of 2022 were some of the toughest they have experienced in years. And that's saying quite a lot!
Why is this happening?
It can feel frustrating for our human aspect to try to piece together why things happen the way they do.
Yet when the winds of change gain as much momentum as they have lately, letting go of the need to figure everything out, and doing our best to go with the flow, can have a very beneficial impact on our well-being and peace of mind.
A Time of Closure
Although everyone has their own unique ability to shape their reality, sometimes an overall blanket effect occurs that impacts many of us at the same time.
In this case, the overall energy many of us have been dealing with recently has been the need for closure.
When closure needs to happen, a few things come to the forefront.
Closure can mean:
Tying up the loose ends of an issue we have been dealing with
Reevaluating our priorities
Healing
Making good on debts owed
Moving / relocating to a new area
Cleaning house (spiritually, physically, emotionally, environmentally)
Grieving the end of an era (a relationship, experience, the passing of a loved one)
The beginning of 2022 gave us an opportunity to work through, heal, and resolve many of the personal and collective challenges we have experienced these past few years.
If the last few years have felt especially rough—and the general consensus is that they have been some of the roughest for many—then metaphorically, that plane ride can feel even more bumpy and challenging just as we're about to land.
Yet that rough and bumpy moment can help us address anything else that is still asking to be taken care of—just in time for the brand new chapter we are about to begin.
A Buoyant Return
So, where are we now, as we move into this heart-shaped month of February?
For one, it's important to honor each person's pace when it comes to their closure process. Some changes will appear to be happening too slowly for some.
Yet as we take time to be fully present through daily mindfulness practices such as meditation, breath work, self-Love work, nature walks, etc., we give ourselves a chance to feel the lightness and buoyancy that is palpable now, and which feels more accessible than ever.
By the middle of February, the opportunity for us to connect with this sense of inner lightness will grow even greater.
These buoyant feelings will give us an amazing opportunity to show up for ourselves in ways we not have fully been able to yet, through complete self-acceptance, self-Love, and self-care.
Self-Love is one of the greatest spiritual practices we can adopt!
By loving ourselves, we honor The Source / Divine Spark that we came from.
If you are someone who finds it challenging to accept, love, and honor yourself fully—know that you are not alone.
We are in a time when blaming our parents, teachers, society, the government, the media, or anyone else for how we choose to treat ourselves no longer serves us.
As the lightness and expansion become increasingly more accessible to us, it will become much more challenging for us to keep blaming the world for what we deem to be our problems.
If we are triggered by something we see happening in the world, we can know that it's just feedback, telling us to love ourselves more.
Healing the world can only happen as we actively heal ourselves.

Healing ourselves is another way of saying that we are choosing to commit to loving and honoring every aspect of ourselves, in a way that helps us align with our most authentic self.
Every trigger is a nudge to make peace with the experiences of the past, learn from them, and understand that everything we went through put us on the path to self-realization.
This gives us the power to use all of our previous experiences, no matter how challenging they seemed at the time, to heal our present reality.
This is the time to alchemize any lingering pain and suffering into pure Love.
February will bring with it a greater sense of peace, joy, and calm if we will allow ourselves to focus on the bigger picture, rather than being distracted by things that move us out of our power.
Here are some simple ways to embrace more of the buoyant energy coming in now:
Make time to nurture and pamper yourself often
Create daily check-ins with yourself to just sit for a few minutes with any uncomfortable feelings you may be experiencing. Uncomfortable feelings are our body and mind's way of asking for our Love and acknowledgment.
Ask yourself daily, What would the most loving part of myself do and say right now?
Share your gifts, abilities, and talents
View your mind as your child who just wants you to love them and help them feel safe
Add more play time and laughter into your daily routine
Be spontaneous
Express gratitude and appreciation often
Eat foods that feel healing and nourishing to your body
Spend time playing with your pets, or the pets of your friends/family
There's much more we can do to keep things light, but these things can help us start moving in the right direction.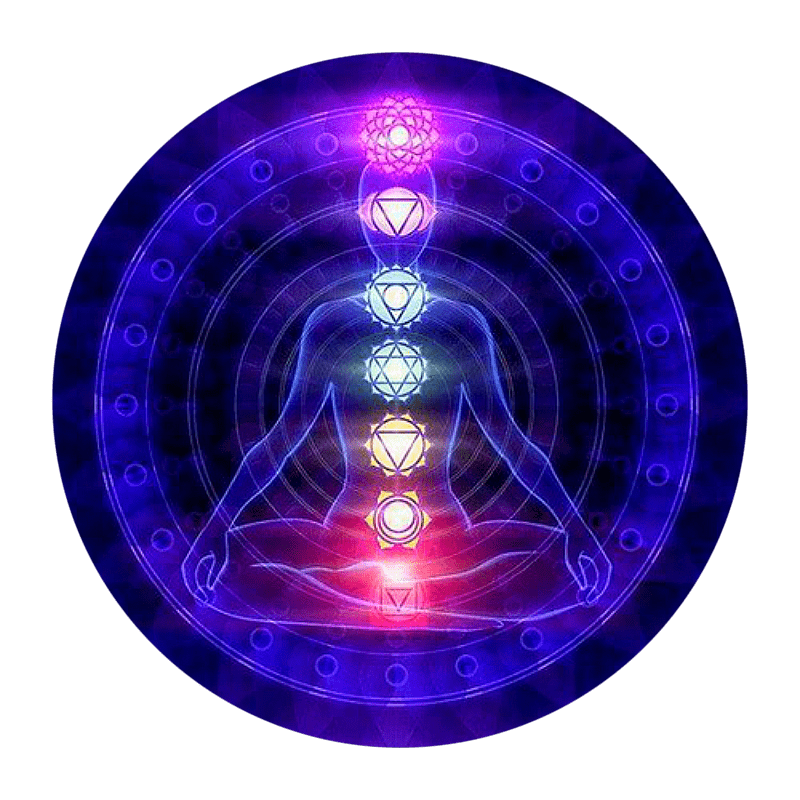 FREE WELCOME GIFTS:
Sign up for Emmanuel's newsletter, and receive immediate access to a healing and wellness audio MP3 care package that includes "THE WORRY WASH," "DIVINE ALCHEMY," and "THE HEALING."
Embracing Our Inner Child
February will also be a time to nurture, heal, and embrace our inner child.
Our inner child is not here to take on the world's predicaments by making them their own, or to function like a grownup.
The role of our inner child is to play, have fun, and enjoy the abundance of magic that life has to offer!
Because of all of the challenging experiences we've had as empaths, due to being hypersensitive to our environment, most of us have come to associate our inner child with the energies of sadness, trauma, and hardship.
Let's work with the energies of this special month to remind our inner child of the light that they are!
Let's remind them that we are here to help them unwind themselves from the heavy-feeling illusions often associated with being an adult.
One of the biggest illusions is that our inner child needs to complicate things, due to their wanting to feel safe and protected.
The inner child is made to thrive on the simple things in life. Things like love, joy, peace, fun, and play.
Over the next few weeks, we will have the opportunity to let go of any attachment to making things complicated, and to open up to enjoying more simplicity in our lives.
This will happen naturally. The only thing asked of us, is to be willing to move in this direction.
We can also be proactive with nurturing, healing, and embracing our inner child, by telling them something like:
"Dear Inner Child,
I see you, I love you, and I support you unconditionally.
You are free to return to your truest aspect, which is Love.
I free you of the need to take on grownup matters. I just want to remind you that your only job now is to have fun, play, and enjoy life!
This is what you came here for!
And I am here for you, always."
There are times to play and to feel the buoyant energies coming in now, and there are times to create closure.
You may experience both of those now, and that is healthy and positive.
Remember that we are all in this together!
Miraculously Yours,
Emmanuel
©2009 – 2022 Emmanuel Dagher. All Rights Reserved www.emmanueldagher.com.
You are absolutely welcome to share and distribute these forecasts with others as you feel guided. Please make sure to keep the integrity of this article by including the name of the author and the source website link.
A BIG THANK YOU AGAIN FOR YOUR LOVE DONATIONS THAT ALLOW US TO CREATE CONTENT THAT HEALS AND INSPIRES, AND KEEPS THESE FORECASTS 100% FREE!
Feel free to make yourself at home on the site, and check out the magical offerings available for you.