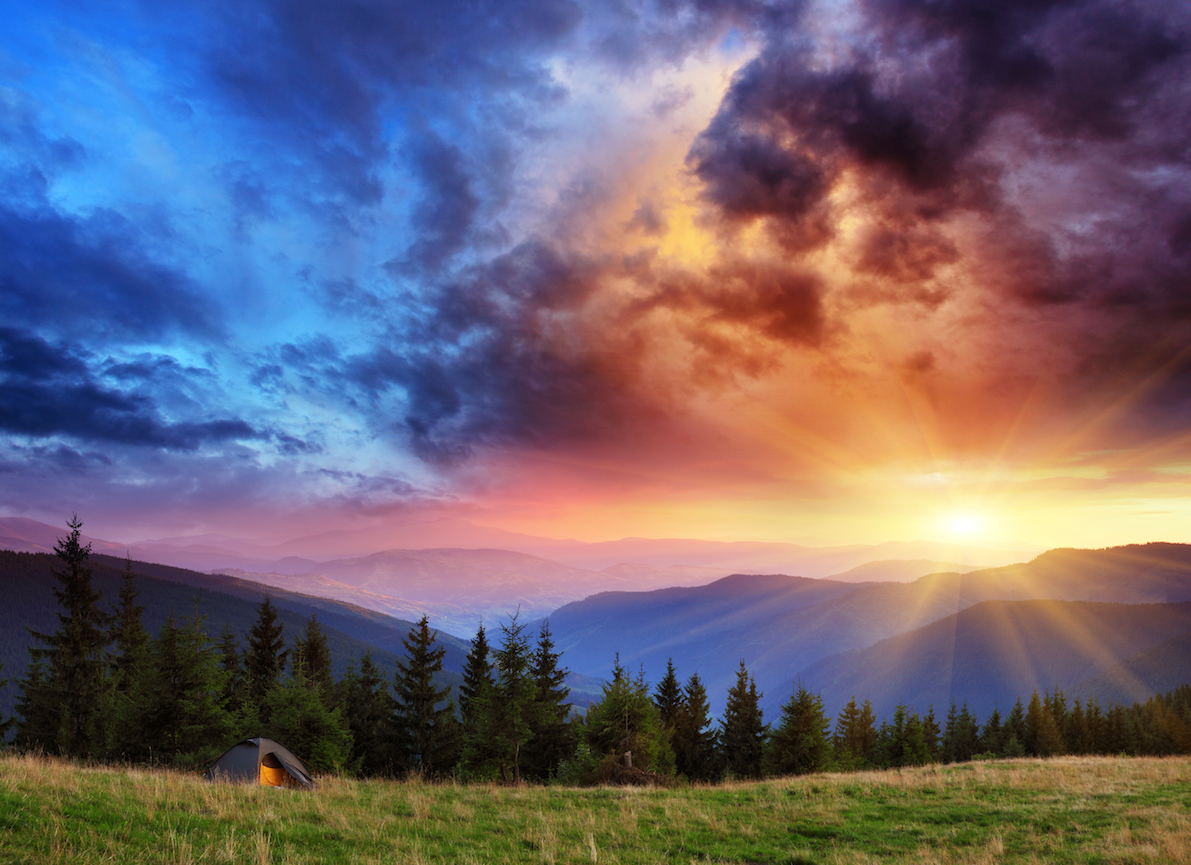 By the time we're 60, we will have been alive for almost 22,000 days on this planet, rarely, if ever, stopping to watch just one. By immersion into nature in solitude, we allow the natural human to become entrained to the nature of the planet we are part of.
On the 7th day, my mind was flowing at the speed of sea fog. Or maybe that was the description of my nervous system. I felt so present with a gentle flow — and my mind felt open to whatever arises. Good stuff.
I had been camping in solitude in nature — on a hill over the ocean on the coast of California — as I have done twice a year for the past 20+ years. I jokingly call it my "People Fast", which I have always assumed I needed since, as a meditation teacher and an actress, what I do in the world involves intense and intimate interactions with people, and I figured that we always need an opportunity to "clear out" and refresh or reground ourselves.
But there is more to it than that — at least for me.
Read on and immerse into nature right now by listening to the beautifully soothing sounds of birds and soft wind noises or the relaxing ocean sounds with Alpha binaural:
Audio Player
Kay Cepera
Birds In A Forest
Birds In A Forest

Kay Cepera

15:15

Nature Sounds: The Ocean

Owen Jenkins

30:00
Solitude In Nature For Monasticization
I find this immersion into nature – in total solitude – to be the most advantageous environment for cultivating deeper states, insights, and restoration. It is my monastery.
As a mindfulness meditation teacher, I am, of course, always encouraging people to set aside time to practice – whether formal eyes-closed practice or incorporating mindfulness into daily activities – so that they are…
Read the entire article, listen to nature sounds, view animals in the wild, participate in several guided meditations, here.
Take Insight Timer with you
https://insighttimer.com/blog/category/company/
Blog post
https://insighttimer.com/blog/solitude-in-nature-meditation-story/?