Happy JULY – a 19 Universal Month in 2019!
So many new beginnings and so much LIGHT is permeating our hearts now, as the energy clears and lightens the air…
Mars enters Leo on July 1st starting off the month with JOY and PLAY!.
· Leo is ruled by the Sun!
· 19 is the Prince of Heaven number symbolizing the Sun!
Your LIGHT is expanding and making visible what was invisible or unclear before.
You are clearing out old energy and seeing with greater CLARITY.
Be playful now.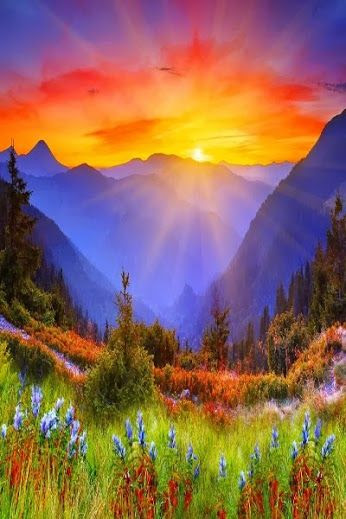 Raise your vibration with HAPPY activities.
Fire up what fills you with pleasure.
BE CREATIVELY engaged with life.
Breathe in deeply and step lightly into your day.
Reach for the stars… Mars in Leo, the sign of the Sun, lights up your inner STAR.
You feel invigorated and fired up.
Plus, with Chiron stationing retrograde on July 8, you are now welcoming an influx of deeper awareness, clarity and newfound commitment to your healing journey.
So consciously tune into what feels high vibrational.
What delights you on the inside mirrors the light of the stars, which reflect the light of your Soul.
To feel enlightened, co-create with Source.
Do what Mars in Leo invites you to do: create from a playful passionate place.
Delight in living your LIFE!
Lighten your load and play with your future.
A great way to start is by planning your month in advance using the daily star codes to guide you day after day. Get instant access to July's daily star code messages in the comprehensive and inspiring Premium Wealth Forecast.
July's edition covers:
The powerful TOTAL Solar Eclipse in Cancer on July 2! Discover what's in store for the next six months, why your life gets a big boost of refreshing new beginnings energy, and how this eclipse unburdens you from the past and equips you with optimism.

The profound impact of July's 19/10/1 Universal Month Number for the next 31 straight days – discover how you are on fire with a deep desire to shine your LIGHT!
Why the transformational Lunar Full Moon Eclipse in Capricorn in mid July creates a positive shift in your confidence and places your full attention on manifesting accomplishments!
How July's Mercury Retrograde in Leo and Cancer (starting at the end of this week) will allow you to break free – including which days you'll have a strong urge to move forward but need to be patient.
Definitely tune in to the huge shifts in the star code happening in July – the busiest celestial month of the year so far!
In fact, July's THREE lunations (yes there's a New Moon on July 31 in the Americas, making this a rare 3 lunation month) are major preparation for the EPIC planetary meet-up coming up in just six months in January 2020.
Rest easy and be on top of all the exciting developments day-by-day with the most in-depth celestial roadmap to support and guide you along the way!
Get instant access to July's complete star code forecast here.
Listen this free excerpt for July!
Love and Blessings,
Tania Gabrielle